Every year Caesar Creek Software conducts a company-wide outing during the workday to get out and have a little fun.  For three out of the past four years the outing involves getting all employees out go-karting.  For some it is time away from the office to have a little fun and talk to their co-workers.  For others it is a chance to compete against their co-workers to see who is the fastest racer.  As the company has grown, new faces arise and have knocked me out of the top 10.  This year's top 10 participated in a heated race, with the positioning for the final race below:
In the end, Kent won for the third time in three tries, besting everyone's best lap by half a second.  Batman finished second and Heath third.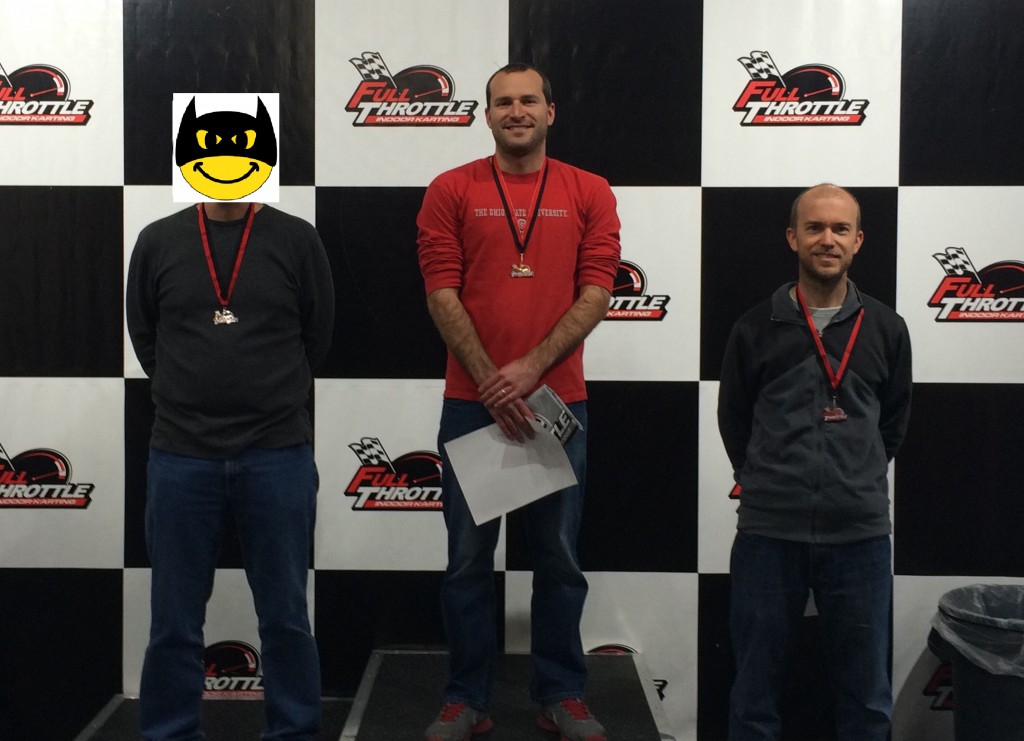 Another year of racing in the books and great time spent among co-workers racing, eating, and joking around together.
Thanks to Full Throttle for another fun outing!